Startup Loans for Young Entrepreneurs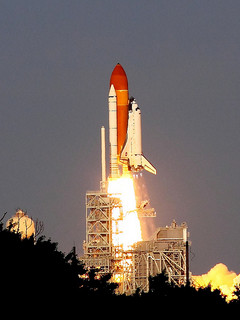 Great news … if you want to launch a business and you're aged between 18 & 24. A new scheme to help you startup in business was launched yesterday.
The Startup Loans scheme is backed by the UK government and chaired by James Caan of Dragons Den fame.
Joining the scheme gets you:
A loan for up to £2,500.
Business support and mentoring from people who've walked the walk.
Over £500-worth of offers on products like business cards, websites & netbooks.
The loan is charged at a fixed annual rate of 3% plus the RPI (Retail Price Index) which is now 3.5%. You need to pay back the loan within 5 years.
To qualify you need to be between 18 & 24, want to start a business, and live in England. (Why not Wales, Northern Ireland & Scotland?)
To coincide with the launch, Lord Young has released the first comprehensive report into small business in Britain since 1971! It's says a lot about the UK's traditional lack of interest in entrepreneurship that its been so long but hey, let's look forward. And the future looks encouraging…
Some interesting points from the report:
In 1971, there were 820,000 businesses with less than 200 staff, and together they made up just 31% of private sector employment.
Today there are 4.5 million small & medium enterprises (SMEs), making up 60% of all private sector employment.
95.4% of all those SMEs are micro businesses employing less than 10 people.
75% of all SMEs have no employees – other than the business owner.
There are now more new businesses being formed than before the last recession & the founders are getting younger.
Click here to download your copy of the 'Make Business Your Business' report.
I listened to Lord Young on the radio yesterday, and he told us that:
If Britain had the same level of entrepreneurship as the US then 900,000 new businesses would be created and we'd eliminate unemployment."
The report makes clear that that money is no longer the issue: a new business can bootstrap for £100, a smartphone & an internet connection. The report also points out that there is more information & support available than ever before.
The challenge is to make sense of and navigate through the snowballing and often conflicting information. This is the reason this site exists: to help entrepreneurs & small business owners to use the internet as a tool to help them start & grow their businesses. Enter your email address below for FREE updates on how to use the internet  to start & grow your small business.
And of course, if you're serious about starting a business and believe you qualify for this exciting new scheme then click here to get started.
I'd love to know what you think about this new scheme, and if you go with it, how you get on.